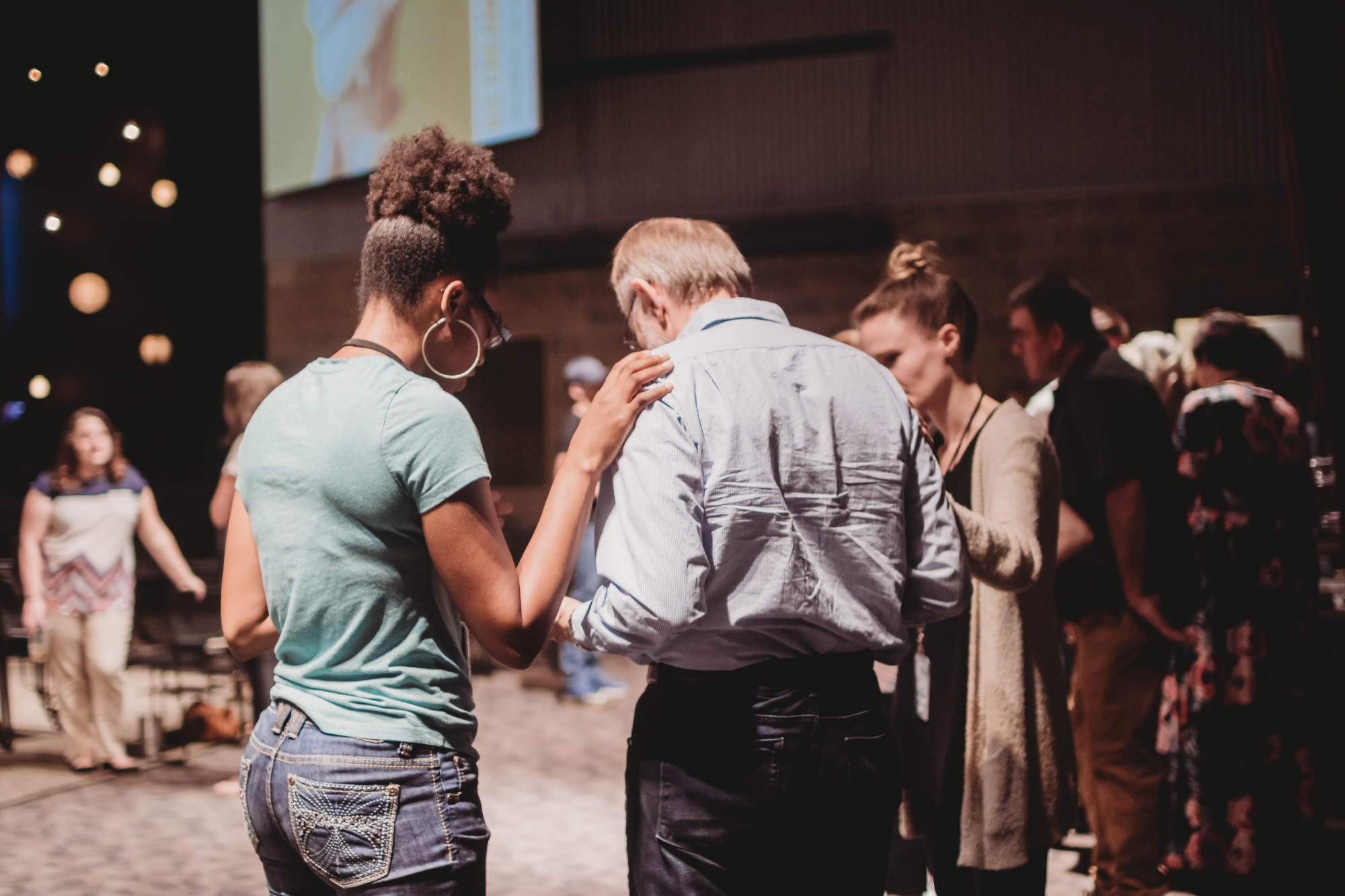 Thank you so much for your willingness to pray for our city and community!
We believe from Scripture that God uses prayer to help bring his kingdom to earth and change the lives of people (Acts 4:31). We are encouraging people at Grace to partner with other members of the church and pray-walk various neighborhoods. We encourage you to do this as many times as you are able during the two week period between September 22 through Oct. 6.
Below is a way to sign up for specific areas of the community and find out who desires to pray in the same area. We will have a designated point person that will contact everyone in that area but also feel free to connect organically on your own with other members and schedule times together to walk and pray.
A few tips as you do this:
Before you go out and pray, ask the Lord to reveal some things ahead of time and then be sensitive to those things as you pray.
Pray for the homes, families, neighborhoods, new salvations, jobs, physical health, unity, community, racial reconciliation, safety, love, etc.
As you are walking and praying, if you feel led to talk to anyone who might be "out and about" simply say this, "we are just out praying God's blessing on our community, is there anything we could pray for you about."   You may or may not have the opportunity to interact with anyone, but just be open if God opens a door.
Pray silently as you walk the streets but also pray out loud with others simply like you are having an ordinary conversation as you walk.
Engage in listening prayer as well and have someone in your group record anything you feel may be from the Lord
And lastly, have fun!  What a blessing it is to bless our community with prayer and participate in the kingdom coming to our city!
1) Select a Slot
Decide which location you would like to pray for.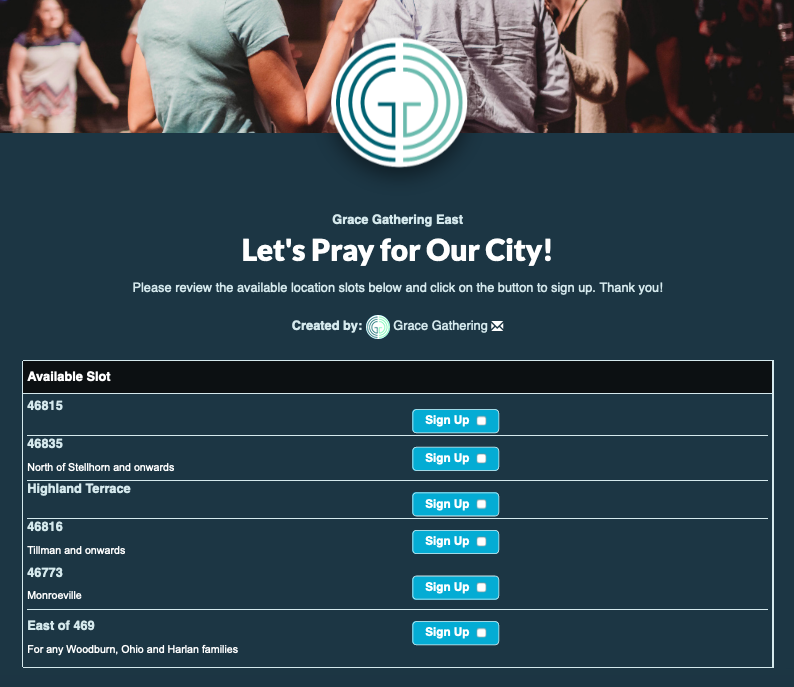 2) Provide Contact Information
By providing your phone number and email address, we will be able to contact you with specific times and dates related to the location you wish to pray for.
There is no need to sign up several times for various family members, you can simply specify whether your family will be attending with you and how many family members will be attending.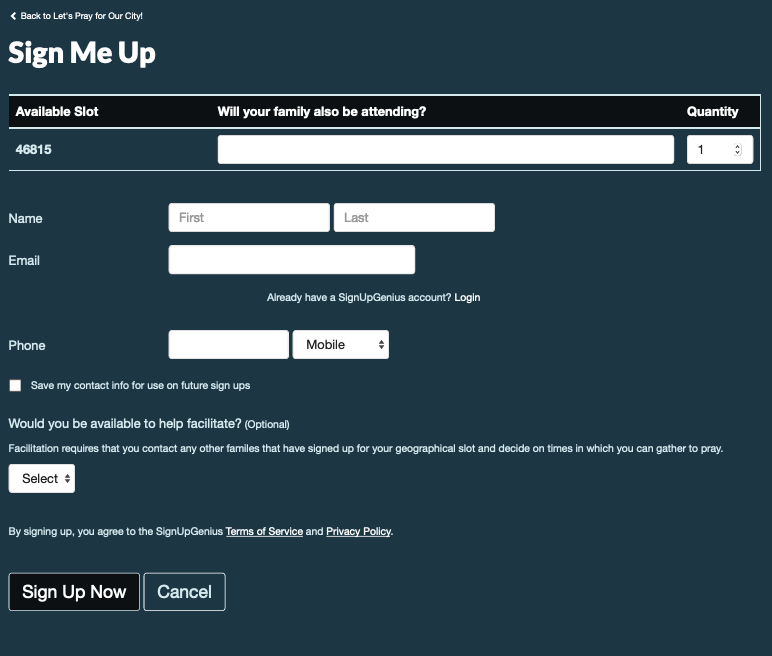 3) Specify whether you would like to be a facillitator
Facilitation requires that you contact any other familes that have signed up for your geographical slot and decide on times in which you can gather to pray.