Thank you for your willingness to host one of the Grace Gathering East Focus Groups!
We would like to have 2-3 options per week for the six weeks starting May 6 through June 9. Times will be 7:00-9:00 pm, and the two things you will be responsible for are helping recruit people to your home the night of the meeting and providing light refreshments that night.
How to Sign Up:
Step 1
Fill out the form below. Let us know your name, information, and the names of the people who will host with you.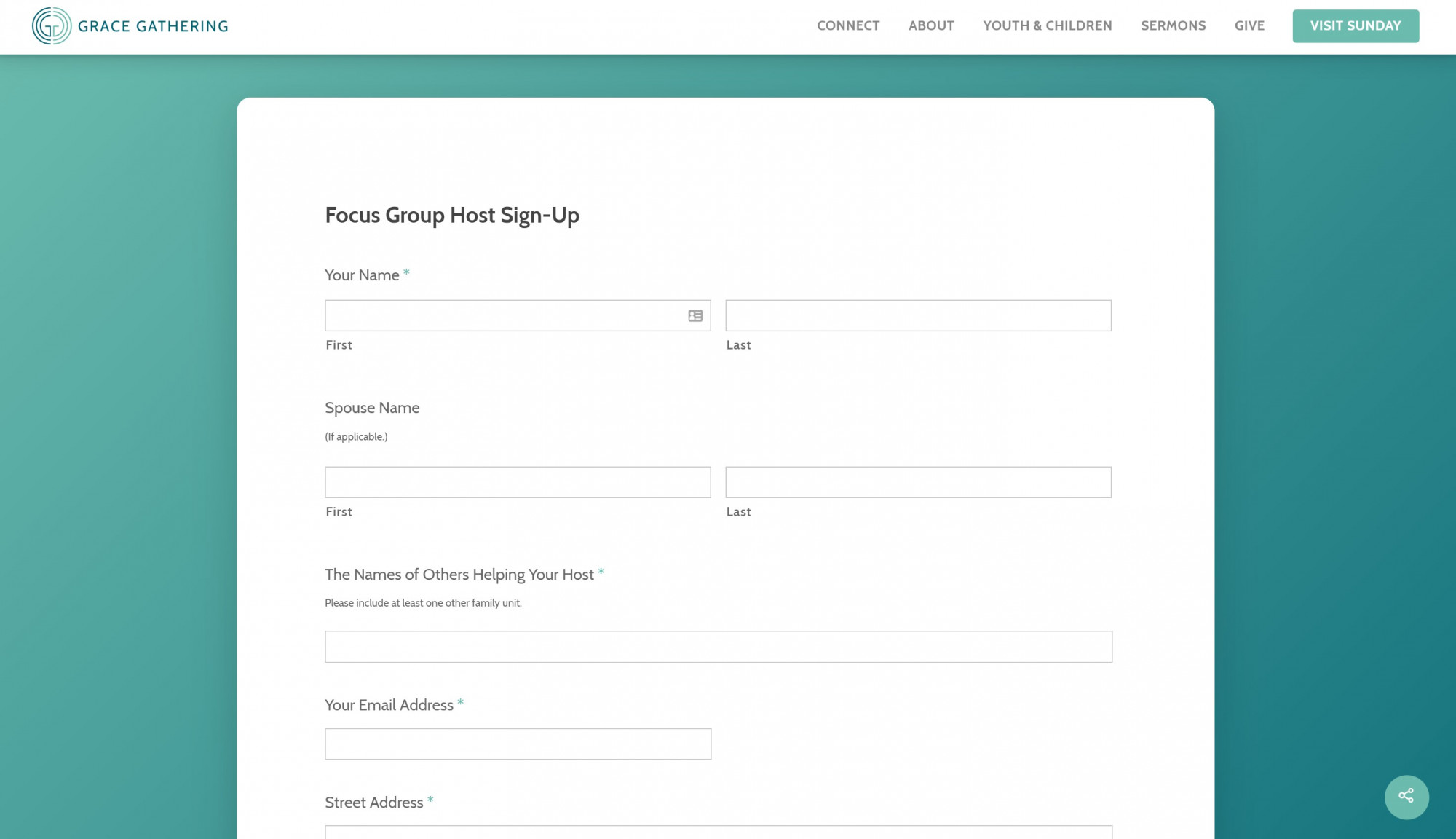 Step 2
Once you've completed the form below, you'll be redirected to a Doodle link. Here, you'll be able to choose the night you plan on hosting. Start by adding your full name in the box labeled "Enter Your Name."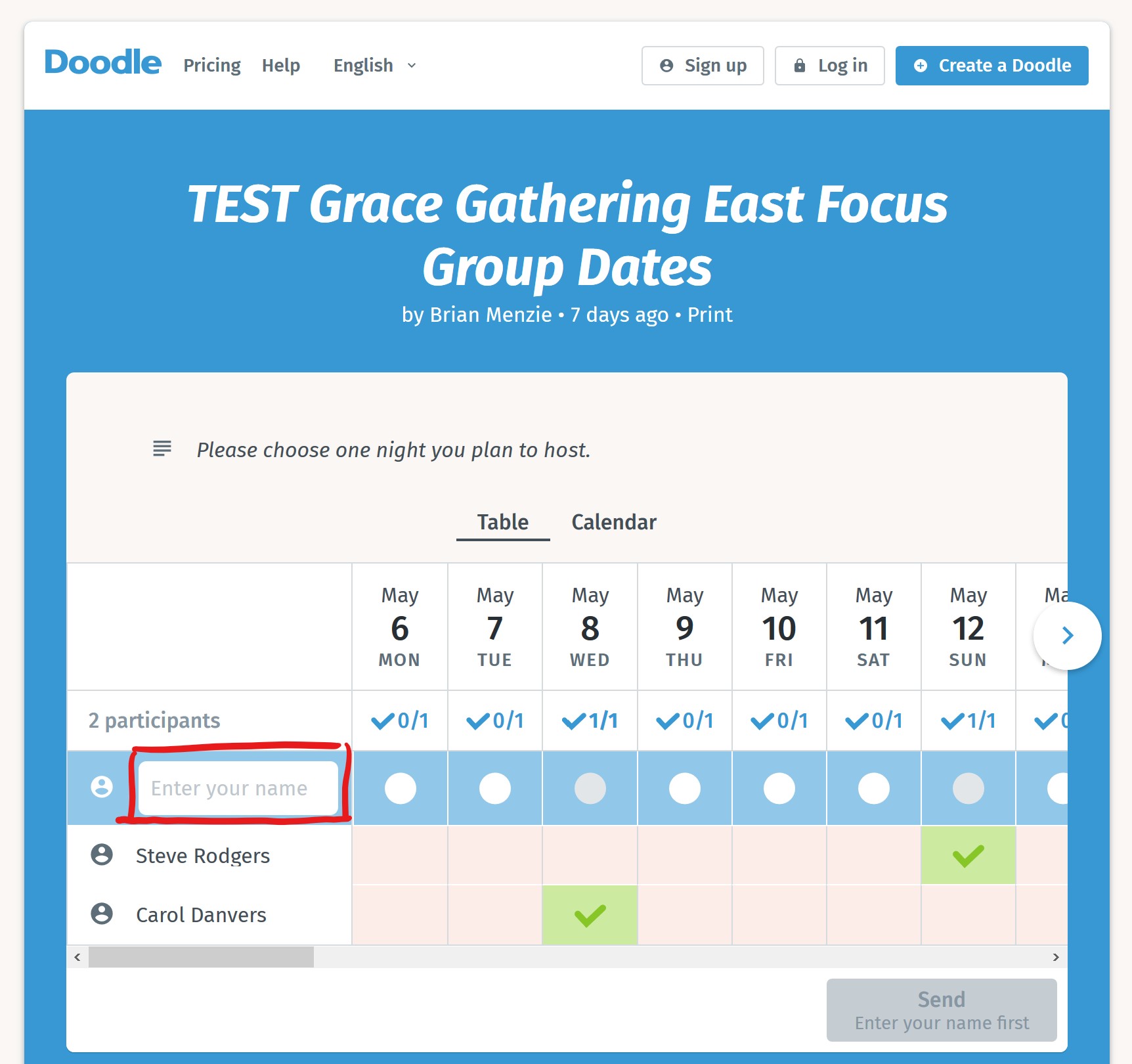 Step 3
Click or tap the right arrow, then scroll or swipe to view all of the available dates.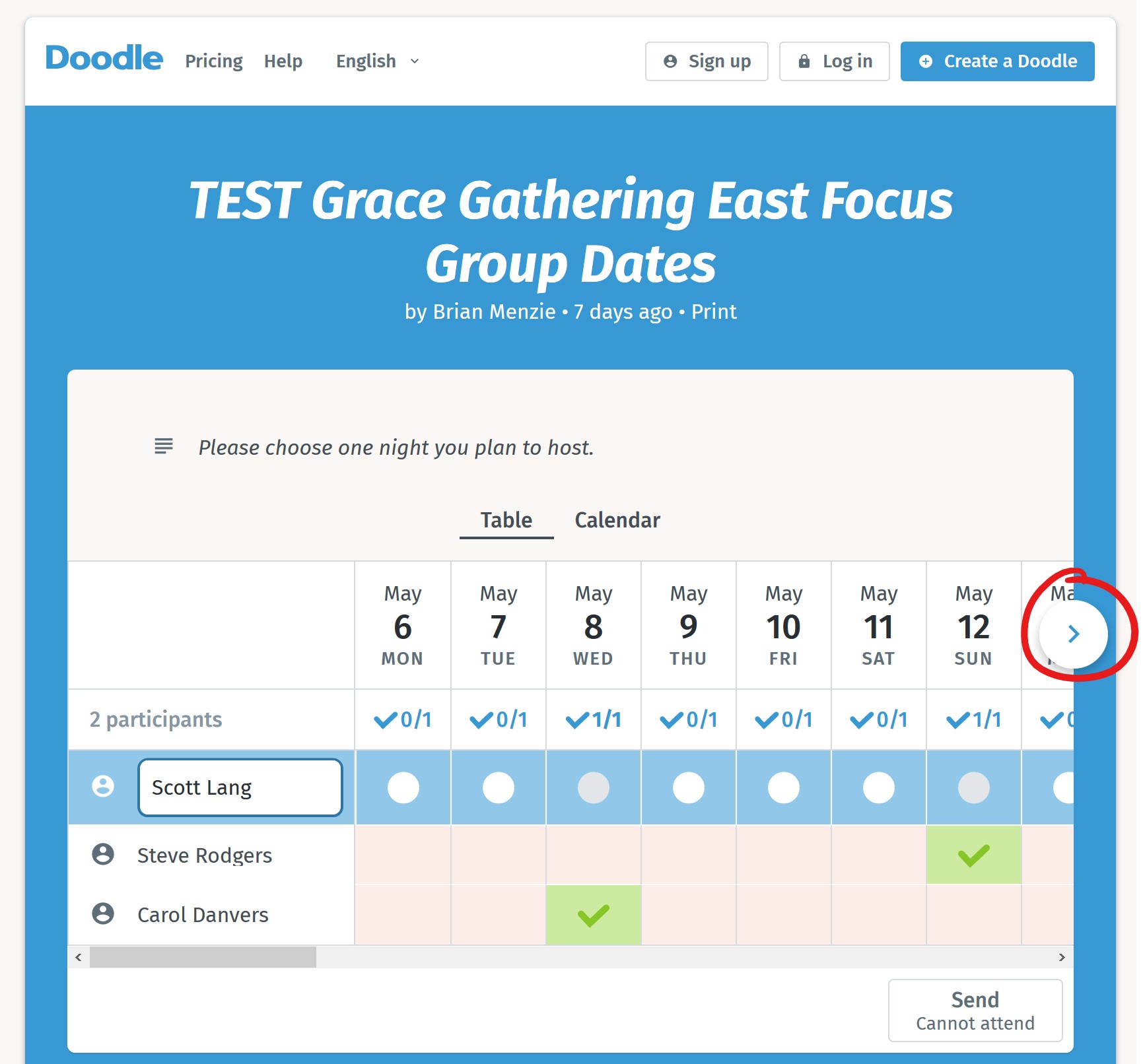 Step 4
Please choose one date to host. We would like to have two to three options per week for the six weeks starting May 6 through June 9.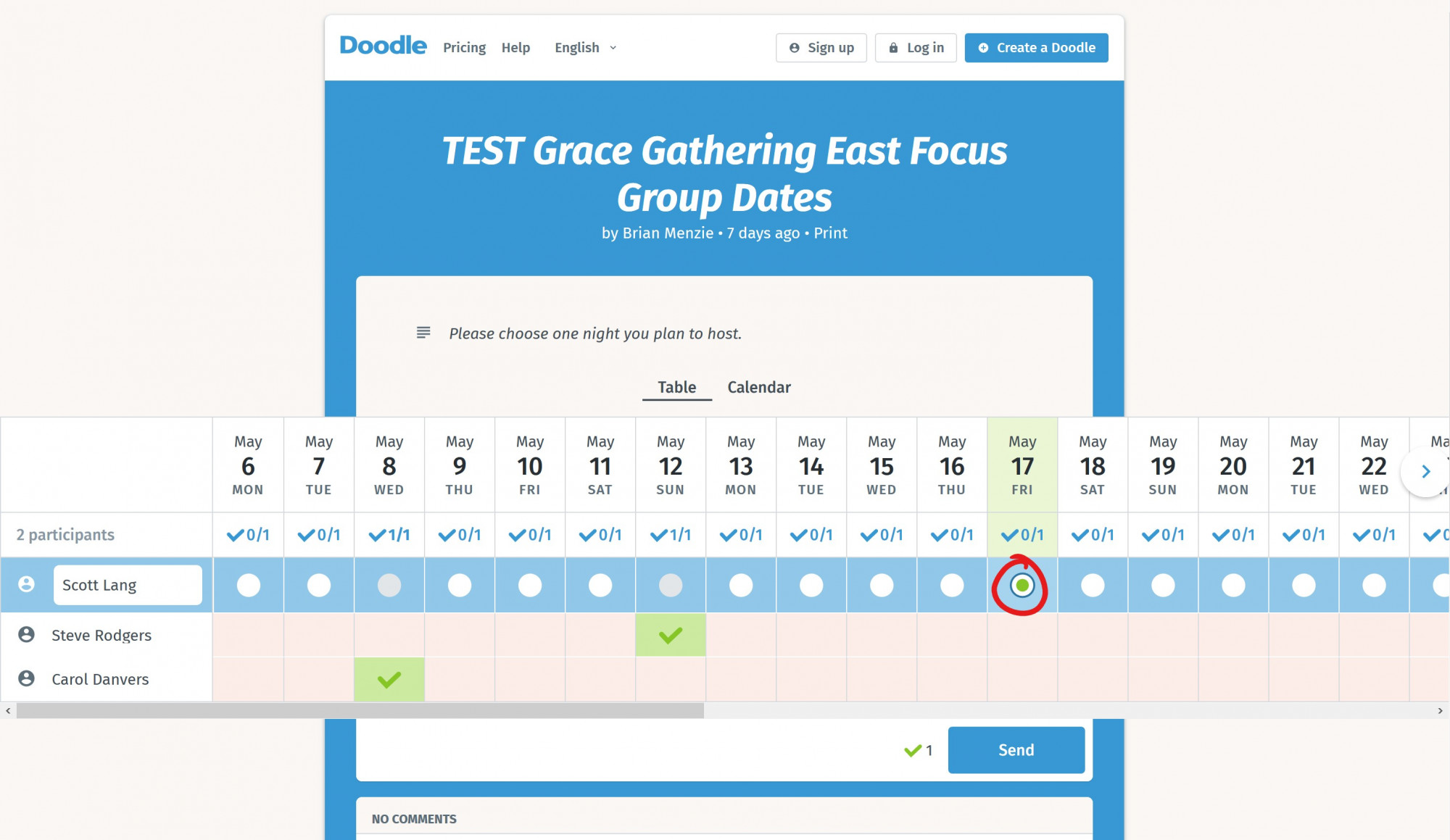 Step 5
Hit the "Send" button to lock in your chosen evening during the 6-week period.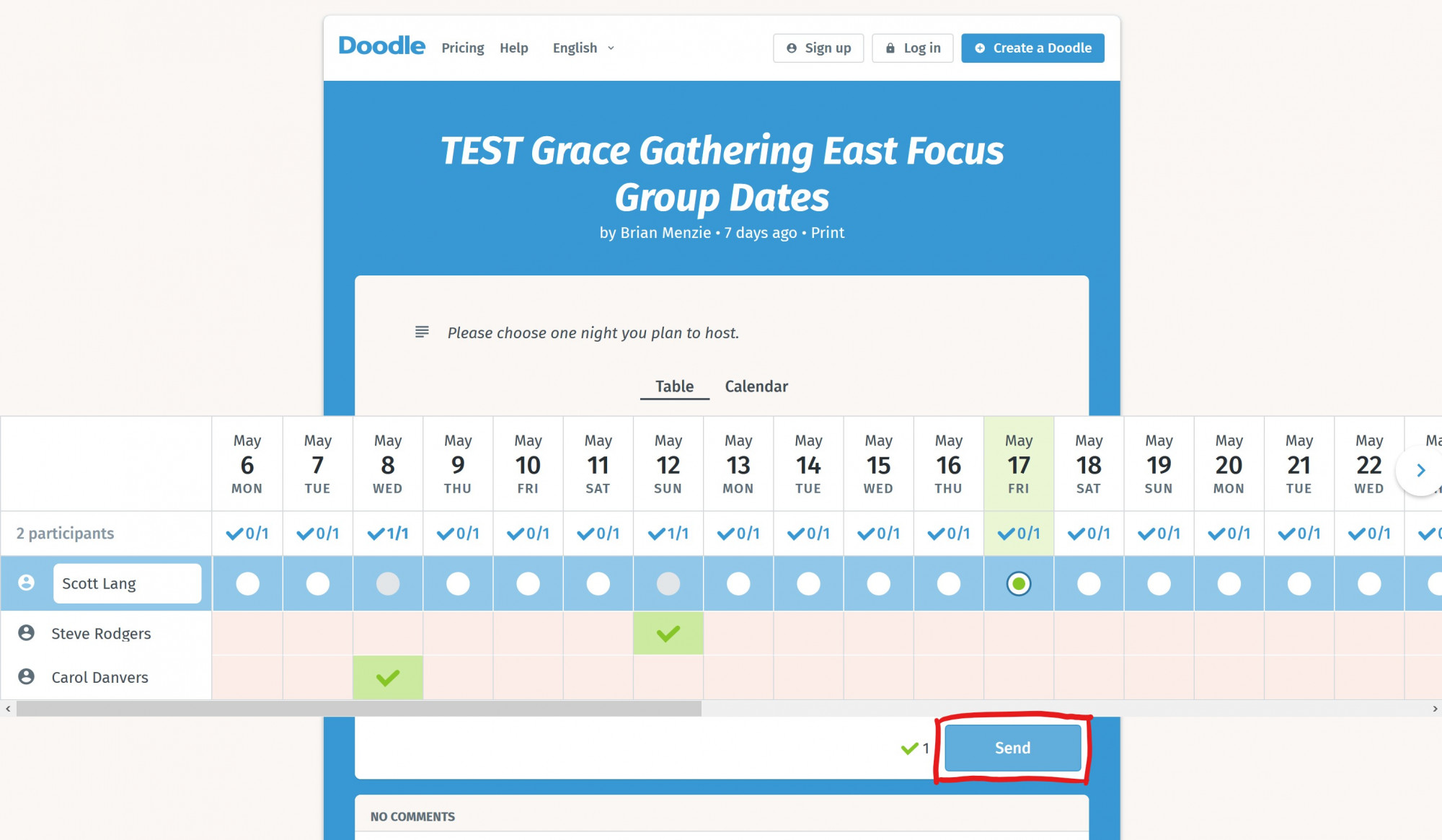 Step 5b (Potential)
If you see a pop-up telling you that you haven't viewed all the options, hit the "Send" button one more time.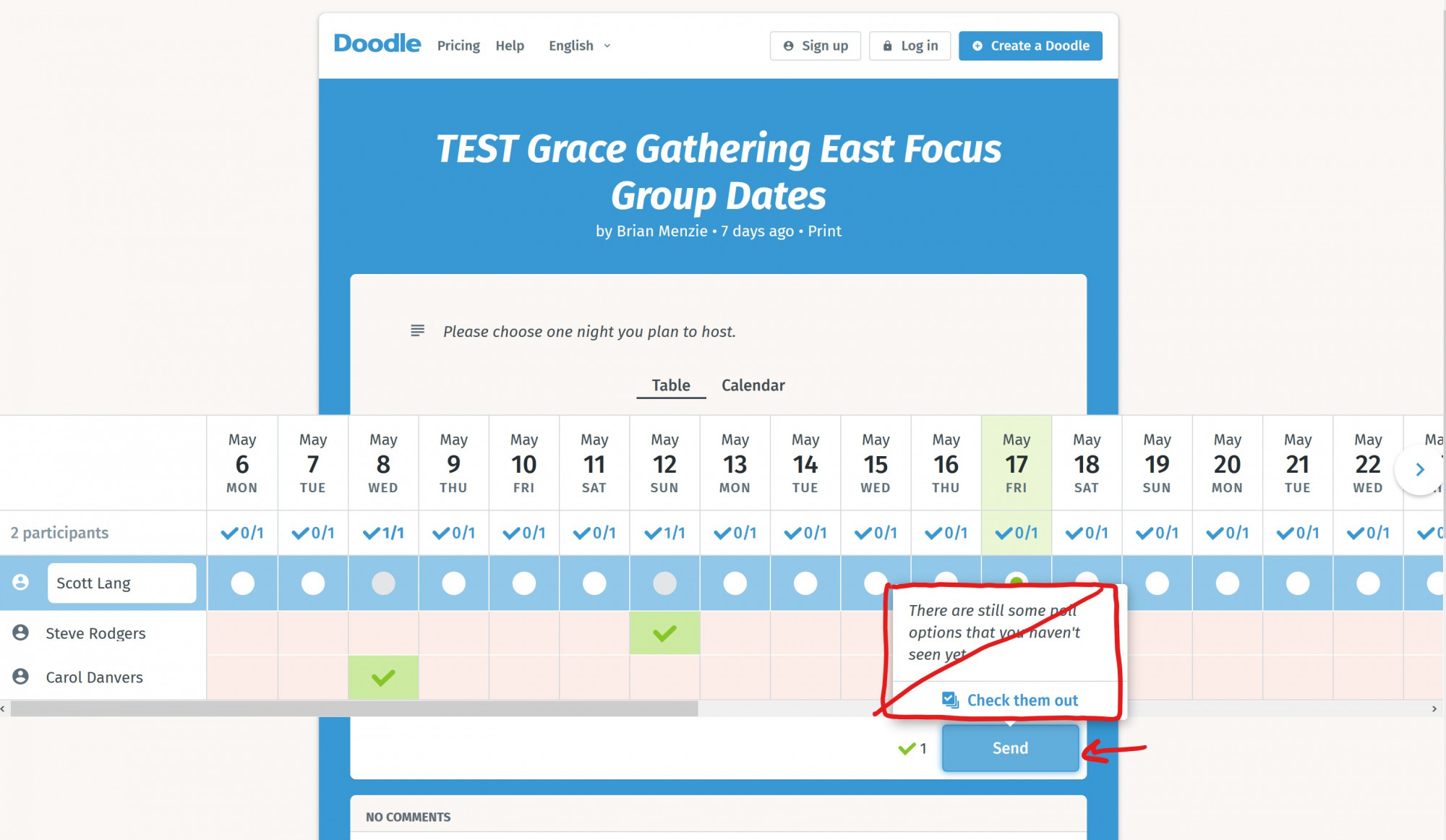 Step 6
At this point, you should be redirected to a screen that says, "Thank you for participating." When you see this screen, you're all done! Thank you again for hosting!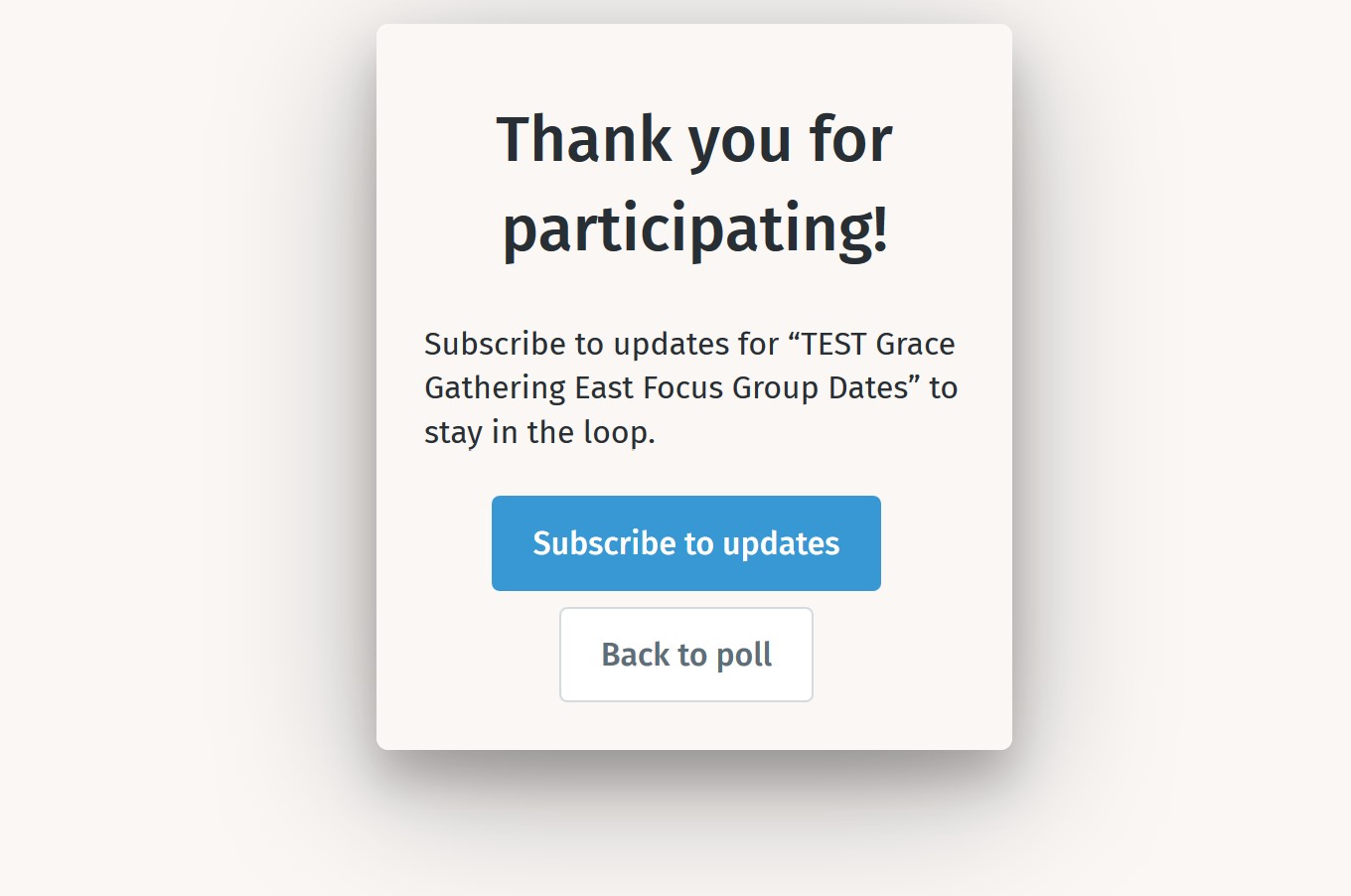 Note: If the form below fails to redirect you, but you have successfully completed the form, you can use this direct link to choose your host night.