Welcome to the Weekly Update!
Discover everything going on in Grace Gathering this week and get ready for what's next.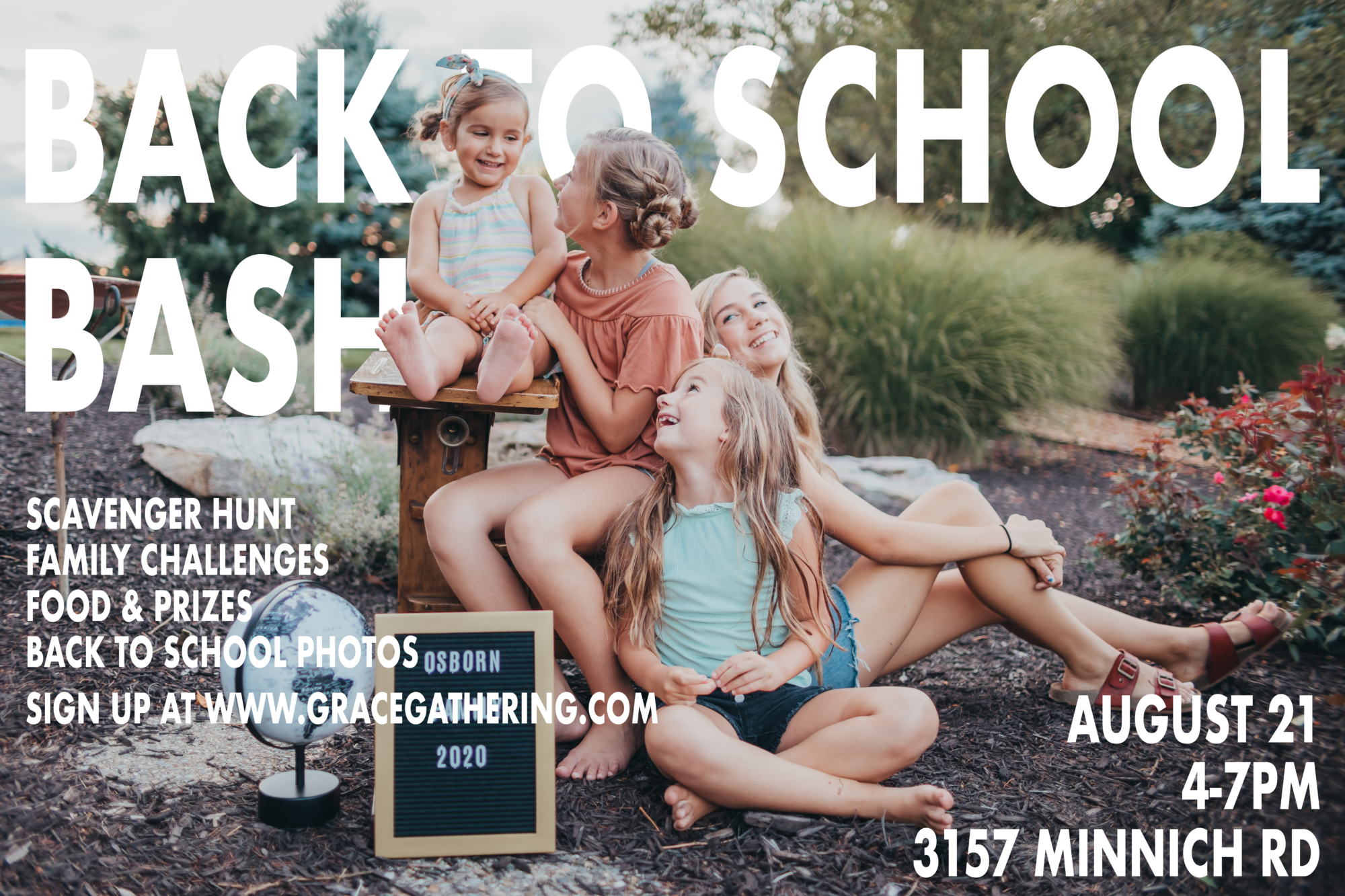 Back to School Bash This Sunday!

The Back to School Bash is a time for families with kids 0-5th grade to have some fun together and compete in family challenges for a prize! Join us on August 21st from 4-7pm at the East site! We will start with a scavenger hunt through New Haven followed by family challenges and food at the church! The family with the most points at the end of the event will win a one year Family Membership to the Fort Wayne Zoo! We will also be offering "Back to School" Photos for kids. All proceeds of the photos will go to helping acquire school supplies for New Haven Primary School.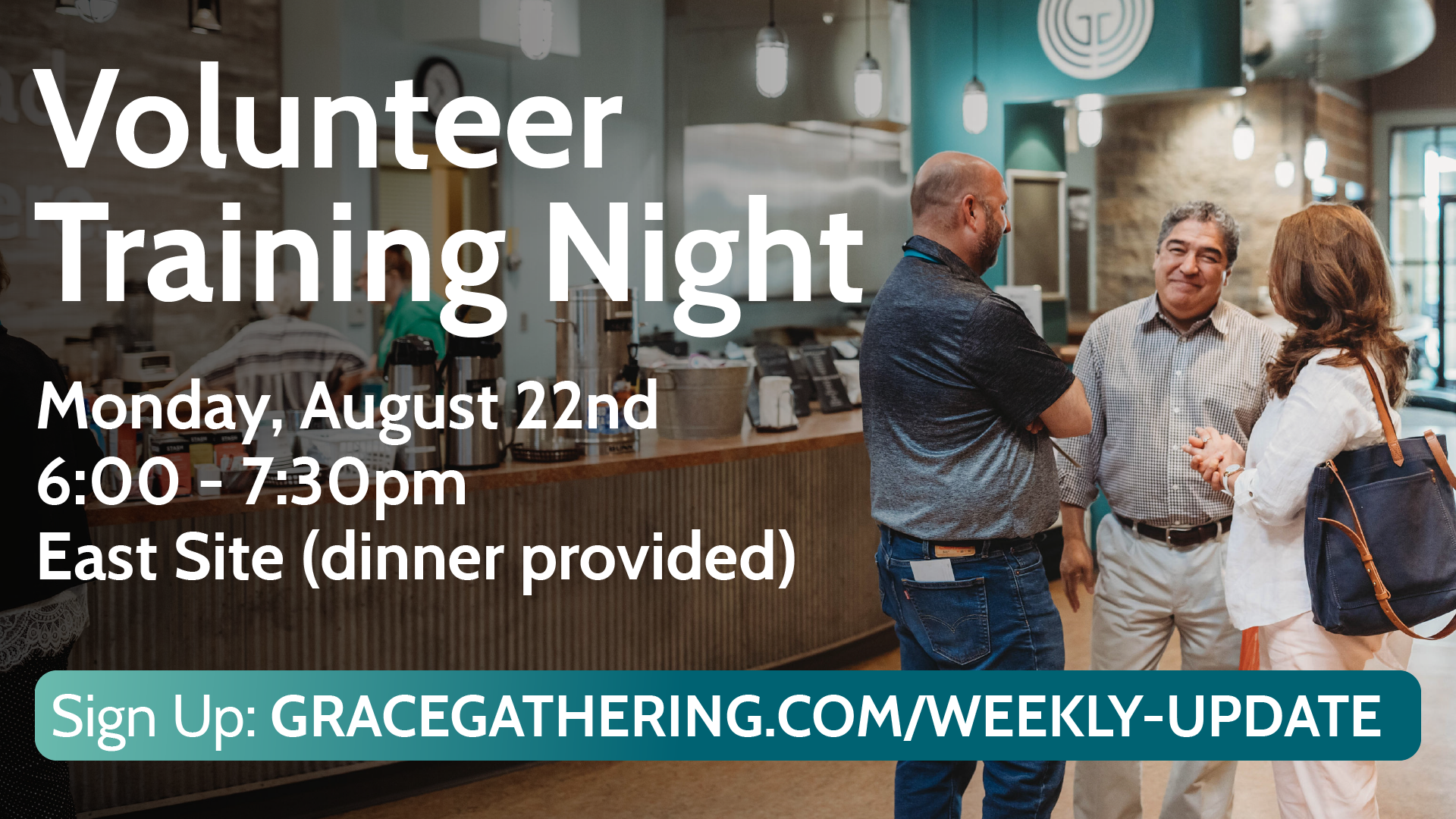 Join us for our Annual Volunteer Training Night

We encourage everyone at Grace Gathering who volunteers in some capacity (Children's + Youth Ministry, Tech, Connections, Worship, Prayer, etc…), and anyone who is interested in volunteering in the future to join us for our annual volunteer training night on Monday, August 22nd from 6:00-7:30pm. Our annual training night is important for discussing team vision, safety, and emergencies. As this training night only happens once a year, please prioritize this in your calendars.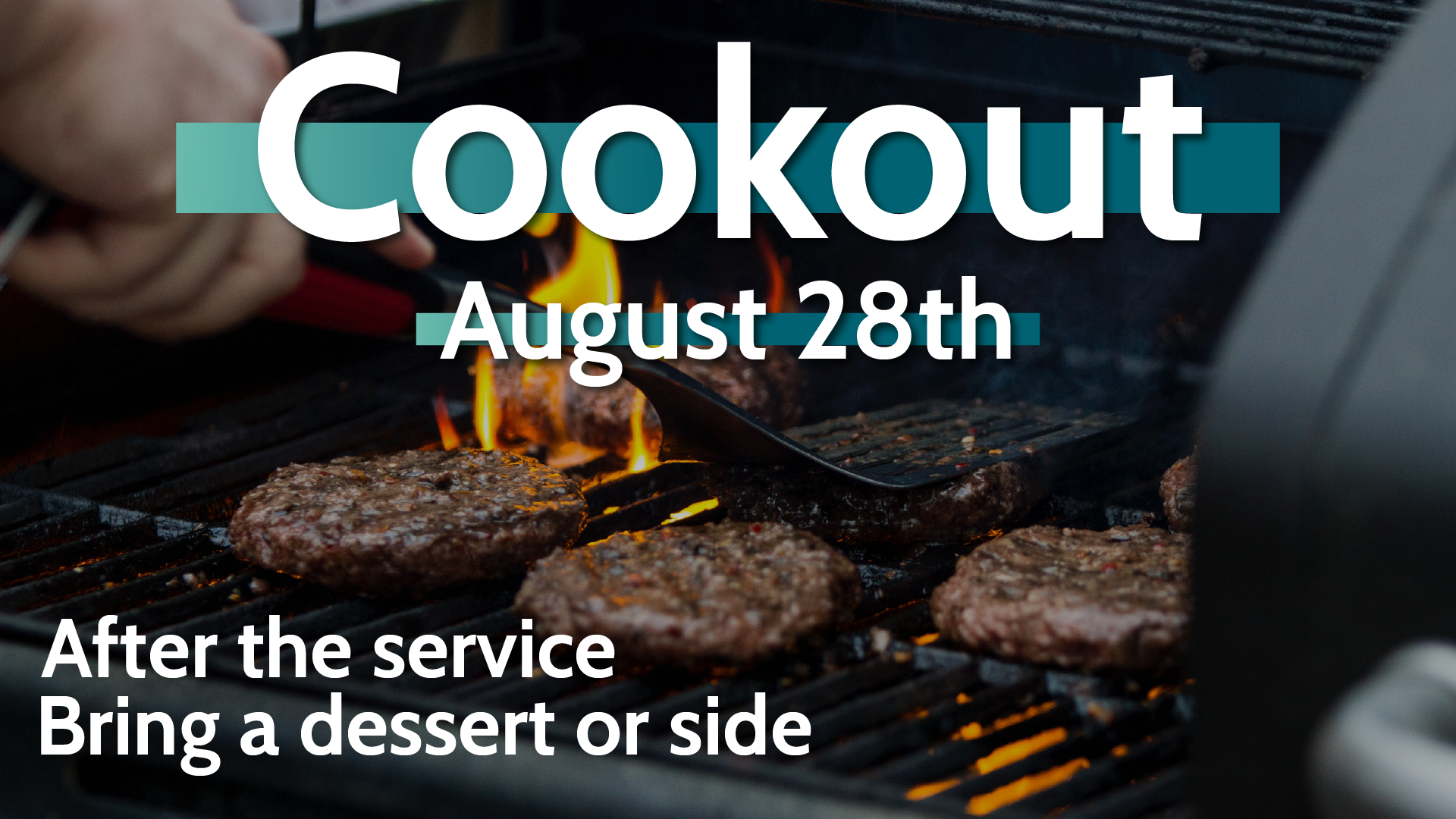 Cookout After The Service

On Sunday, August 28th, both the East and the North Sites will be hosting cookouts after their services. Everyone is welcome – this is a great opportunity to invite your friends, coworkers, and neighbors to church! If you could bring a side or dessert that would be appreciated.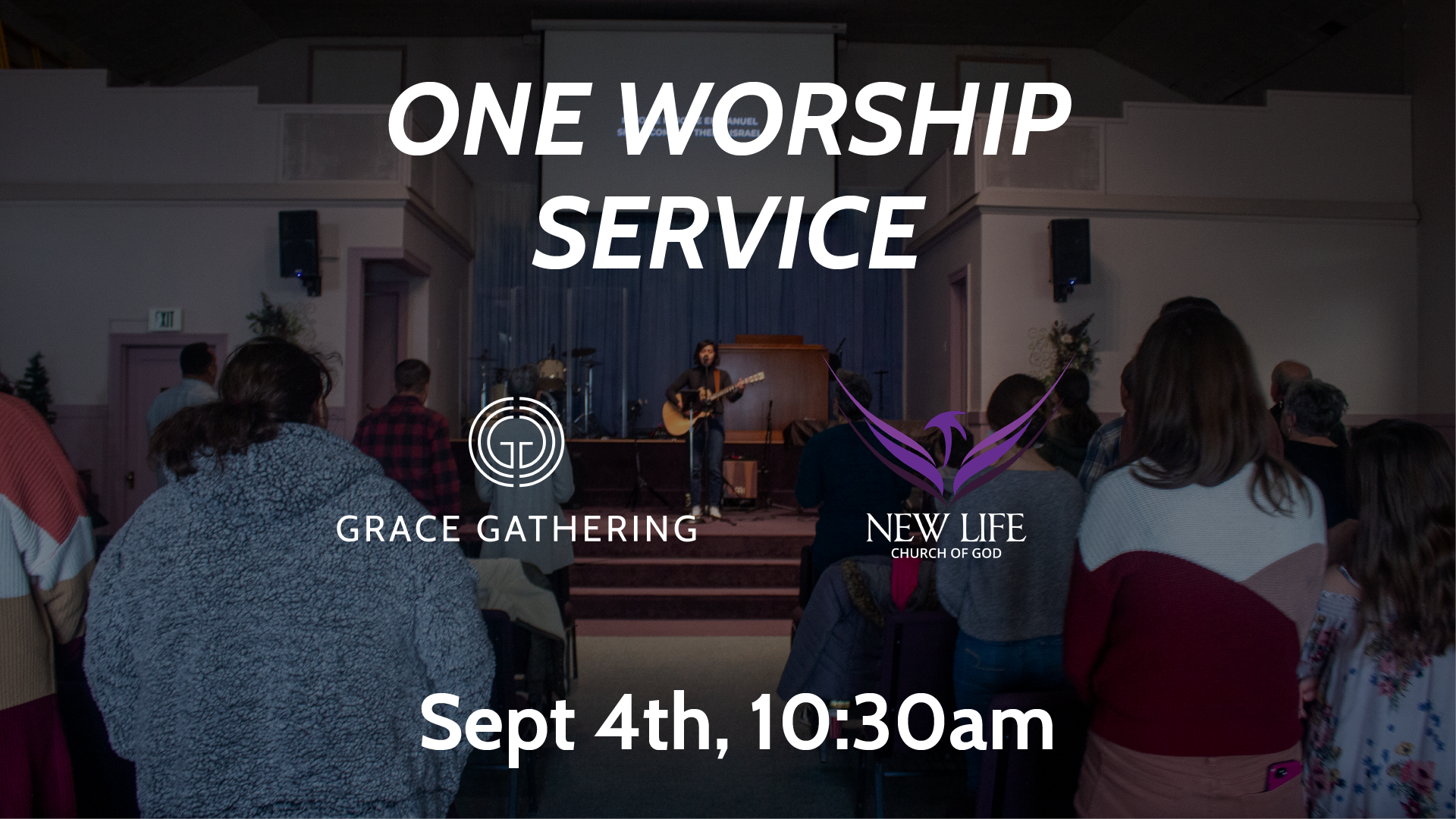 One Worship September 4th!

The next One Worship combined service with New Life will take place on September 4th – join us at 10:30am!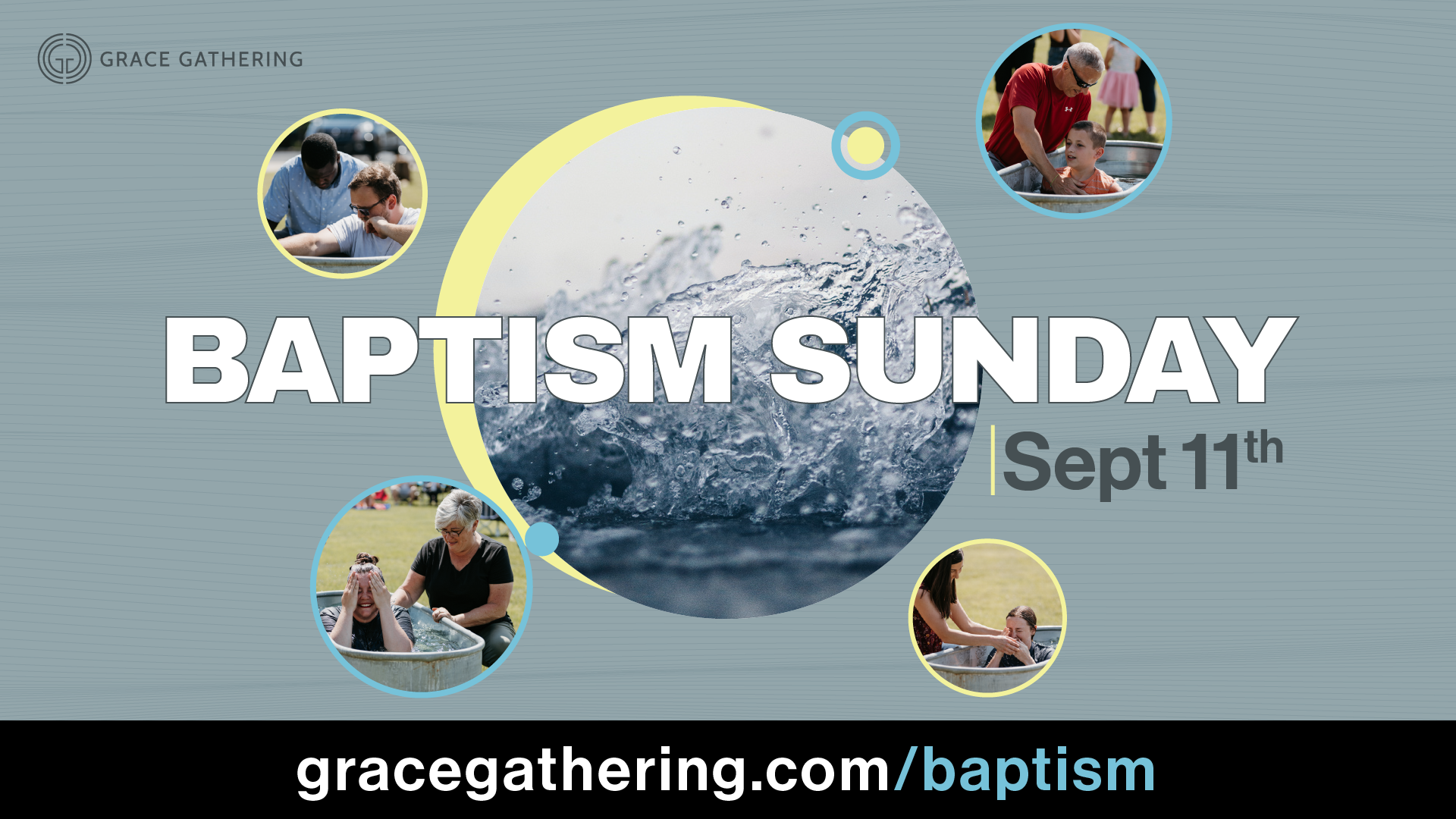 Get Baptized September 11th!

Interested in getting baptized? Baptism is a public deceleration of your relationship with Jesus and a great opportunity to share how Jesus has changed your life! We will be having baptisms on September 11th at both the east and central site! To find out more and sign up go here.